DAILY LABOUR SUPPORT SERVICES AND EDUCATIONAL EMPLOYEE WELLNESS
Assisting you and your business with its daily labour law functions. From employment to dismissals. We also proactively educate your employees, providing them with professional tax, financial and legal services.
SOME OF OUR EMPLOYEE ASSISTANCE SOLUTIONS
Legal Advice & Assistance
With just one phone call, a highly experienced lawyer is available to listen and draft documents on behalf of any Solace member. We will assist your employees with all matters other than labor.
No Stress. No confusion. From submitting annual tax returns to communicating with SARS directly on their behalf, the Solace team of experts are available for your team.
Debt Counselling & Financial Wellness
Debt collectors walking through your doors? Are your staff over indebted and requesting loans? Let us educate your employees. Budgeting and responsible lending are a priority.
Accidental Death & Disability Benefits
Trauma Assist will connect members to a crisis manager within minutes. From telephonic trauma counselling to a private ambulance service, Solace goes the extra mile for our members.
The Solace range of funeral plans gives family members access to the finances they need at the right time.
Get additional funds to cover the loss of income as a result of a disability, or the funeral costs resulting from an accident.
Solace members are eligable for credit to help cover the costs of life's increasing expenses.
Education, Training & Guidance
It is our first priority to ensure that your team are proactive when using their solutions. Our consistent communication ensures that your employee calls us first when they need assistance. We are here to make your employees smarter with access to the assistance they need.
OUR PRO BENEFITS FOR YOUR BUSINESS
Launched in 2018, Solace PRO provides businesses with attorneys at your disposal to handle all labour related matters from recruitment to dismissals. Whether it is just telephonic support, chairing your meetings or representation, we are here for you
​
Our attorneys are also at your service to provide legal interference on poor paying debtors
​
A FEW OF OUR MANY CLIENTS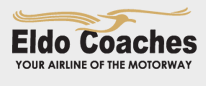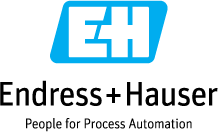 WHAT OUR CLIENTS HAVE TO SAY ...
"We can only provide rave reviews for Solace in providing our employees with advice and education that they would not normally have had access to. Over and above that, the Solace product has provided for the financial well-being of our employees' families in the case of unforseen circumstances. The Solace staff are helpful and friendly. I would happily recommend Solace not only to other companies, but to family and friends as well."
​
M Porteous - Payroll Administrator - Fabricated Piping Solutions
"We have been very pleased with the products offered by Solace. One thing I appreciate is the continuous follow-up on the service provided. I would recommend Solace to anyone wishing to provide their staff with legal and tax services, as well as any other services that assist in making life easier"
​
F Haliday - General Manager - Siale Enterprises
"The benefits offered by Solace have given our company peace of mind. We are assured that all our staff are helped in any form of emergency. We can only praise the assistance received so far"
​
K Kubirske - Financial Manager - Protea Hotel Parktonian All Suite